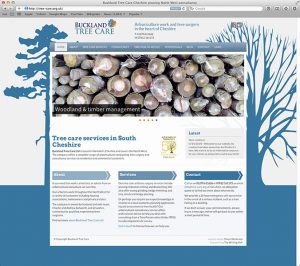 Buckland Tree Care, based in Nantwich, Cheshire, wanted an informative website to showcase the company's expertise and broad range of services.
I concentrated on the site's content, while Simon Warbrook handled the design, and we both worked closely with the client throughout the project.
My aim with the content was to show that Buckland Tree Care is able to cater for a variety of customers including housing associations, homeowners and private estates.
And as well as information about the company's contracting and consultancy services, the site includes useful advice in relation to tree health and other arboricultural issues.